Florim Magnum Oversize: ceramic slabs with amazing sizes manufactured in Italy
|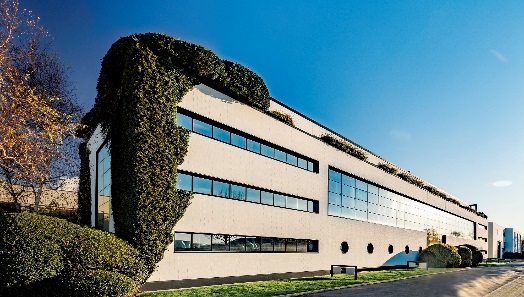 Florim Ceramiche is one of the key companies among the manufacturers of ceramic surfaces in the world for all building, architecture and interior design requirements.
The group has more than 1,300 employees throughout the world, a turnover of over 406 million euros and different brands "Made in Italy" consolidated on the international market (Floor Gres, Cerim, Rex, Cerim, Casa dolce casa – Casamood, CEDIT – Ceramiche d'Italia and FLORIM stone). Additionally it also produces and distributes for and in the North American market with Florim USA.
Its quality and innovation strategy focused on the economic, social and environmental sustainability, transforms the well-known "Made in Italy" value into the MADE IN FLORIM.
FLORIM MAGNUM OVERSIZE: MODERN DESIGN PERSPECTIVES ARE ABOUT TO CHANGE
Lightness, versatility, strength and extraordinary aesthetic appeal. These are the main features that summarize the Florim Magnum Oversize project.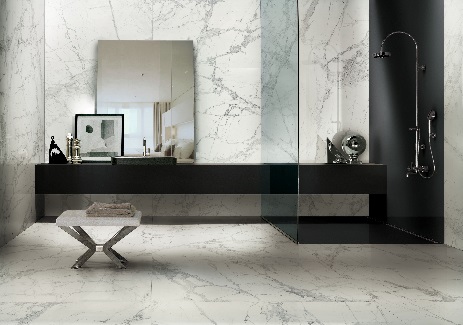 These ceramic slabs with amazing sizes (from 80×80 cm to 160×320 cm), different material inspirations and 6 mm thickness represent a real ceramic revolution.
In combination with its thinness and lightness, the superb workability of the product makes it possible to push the dimensional limits of ceramics, creating new types of installations alongside traditional wall and floor tiles: tables, kitchen surfaces, doors and fireplaces are just a few of the furniture accessory solutions that can be developed with Florim maxi slabs. Magnum Oversize slabs come in different sizes according to the various identities of the company brands involved in the project: Floor Gres, Cerim, Rex, Casa dolce casa – Casamood.
The extreme adaptability of the product combined with a wide range of structures and surfaces allow a versatile use, suitable for covering commercial (ideal for the hotel industry) and residential spaces and therefore able to meet the increasingly demand of contract markets and consumer. Florim Magnum Oversize large slabs have received an Honourable Mention at the XXIV ADI Compasso d'Oro awards (2016).
FLORIM PROJECTS
Florim surfaces dress some of the most important architectural and interior design projects around the world.
For the hotel industry, in the heart of Frankfurt, the big slabs Magnum of Industrial collection by Floor Gres cover over 3,000 MQs of Hotel Intercity.
(photo credits "MARTIN JOPPEN PHOTOGRAPHIE")
In Germany (Flensburg), Pietre/3 and Stones&more collections by Casa dolce casa – Casamood and Visions by Rex embellish the spaces of the Hotel Hafen Flensburg.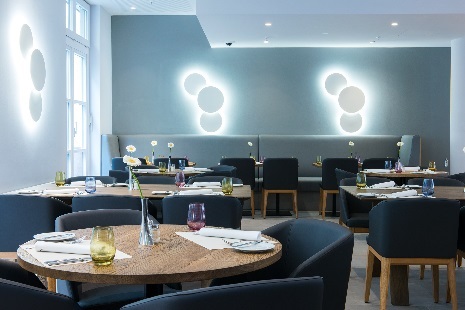 (photo credits "MARTIN JOPPEN PHOTOGRAPHIE")